Photography by Lydia Goolia
Machine Learning font by NaN
Artwork by Camilia Roriz + Harriet Davey + Portrait XO
AI AV album 'WIRE' released on
digital collectibles + vinyls here: twelve x twelve
Vinyls distributed by Deepgrooves Vinyl Pressing Plant
delivering Spring 2023
GLITCHES ARE BEAUTIFUL. IDENTITIES ARE MEANINGLESS.


HI, WELCOME TO MY FIRST PORTAL.
THANKS FOR STOPPING BY.
MAKE YOURSELF COMFORTABLE :). YOU ARE THE FIRST TO WATCH AND LISTEN TO THE 1ST PHASE OF THIS AI AUDIOVISUAL ALBUM. I'M A SINGER, SONGWRITER, PRODUCER, AND INSTALLATION ARTIST. OVER THE YEARS I'VE BECOME OBSESSED WITH AI AUDIOVISUALS. I'M EXCITED TO SHARE THIS JOURNEY WITH YOU. I DECIDED TO RELEASE THIS SELF-RELEASED ALBUM IN WEB 3.0 AS AN EXPERIMENT TO EXPLORE THE LIMITATIONS AND POSSIBILITIES WHAT WE CAN DO IN WEB 3.0 WE CAN'T DO IN WEB 2.0.

'_______ __ _ WIRE' in collaboration with CJ Carr (
DADABOTS
)
CJ Carr (1/2 of Dadabots) generated 10 hours of new audio based on my voice.
He created this by training 1 hour of my singing voice over 2 1/2 days
with a custom SampleRNN AI model.
This is a concept album exploring how inspiration can happen from writing with 'another self'. What started as a scientific experiment turned into a very personal and the most intimate reflection of what human-machine collaboration looks, sounds, and feels like.
This album is a 50/50 collaborative co-created album between me + AI.
The process I fell in love with throughout this album creation gave birth to a method we call 'neural vocal duet': abstracting lyrics and melodies from the AI generated raw audio for songwriting and producing. Each song title is based on the AI generated audio that spat out words and melodies I found interesting to turn into a track.
Because AI proved to not be smart enough to sing full phrases of melodies and lyrics,
the writing process became a game of 'FILL IN THE BLANK'.
The blank spaces shown as underscore in the artwork of this album symbolizes the
AI generated audio that inspired the title of this album and first 2 songs.
'SITTIN ON A' is the AI generated audio '_______ __ _'WIRE' is me filling in the blank.
All songs written, recorded, and produced by Portrait XO
Mixed and Mastered by Michele Balduzzi

Custom AI model by Dadabots: 'We split each audio dataset into 3,200 eight-second overlapping chunks of raw audio data (FLAC). The chunks are randomly shuffled and split into training, testing, and validation sets. The split is 88% training, 6% testing, 6% validation.
We train each model for two days on a NVIDIA V100 GPU on AWS.

We use a 2-tier SampleRNN with 256 embedding size, 1024 dimensions, 5 layers, LSTM, 256 linear quantization levels, 16kHz or 32kHz sample rate, skip connections, and a 128 batch size, using weight normalization. The initial state h0 is randomized to generate more variety.
Intermittently at checkpoints during training, audio clips are generated autoregressively,
one sample at a time, and converted to WAV files.
About ten hours of music is generated.'
---
AI MUSIC + LYRICS + PROCESS
THESE VISUALS ARE PART OF PHASE 1 OF MY JOURNEY
THESE WERE ALL CREATED FOR MY LOVE SHOWS THAT WERE INTEDED FOR 2020
I GOT OBSESSED WITH AI SO THESE VISUALS WILL NO LONGER BE USED




︎

SITTIN ON A


During the initial stage of songwriting and producing this album, I had no idea how I'd create music with all these strange glitches, words that sounded like words (but mostly not), and short clips of interesting melodies. I started off by curating samples that made melodic sense, and wired words together I found interesting. I questioned whether or not AI generated music could be emotive or robotic. In the end, it was deeply emotive because hearing a machine sing like me was creepy, fascinating, and inspiring at the same time. All of these melodies and words were new, and my approach to composing and producing was created in a way to support the AI generated vocals. This piece starts off with a call and response between me and AI 'other' self followed by AI generated audio curated with production to support them.

︎

WIRE



Neural vocal duet between human voice and AI voice. The hook of this song 'sittin on a' came from one of the AI generated audio clips. This was the first goosebump moment of my journey collaborating in this way, curious to discover new melodies and lyrics that would inspire new ideas. This specific hook was a strange moment because the AI voice sang in a way that sounds like my human voice, but combined different techniques in a way I cannot replicate in real life. But I still loved the hook, and it became a game of 'fill in the blank' finishing phrases and sometimes words that sound like words, but not quite. The act of curating and wiring words and melodies together helped me finish this phrase into, 'sittin' on a wire'. This entire journey has opened me up to becoming more interested in allowing a new process to define what I do rather than the other way around. I think creatively it's been far more interesting, explorative, and expansive to try new approaches without knowing what the end result will be. By allowing a new process to unfold new meanings and allowed these new meanings to define what the new creations are – to be inspired by something I never imagined before trying. This process is what defined the project as a 'neural vocal duet'.


︎

JUNG



Jung in German means 'young' and in Korean it means 'attachment'. This was another goosebump moment as I heard this phrase 'ee jung' (this attachment) jump out at me while I was contemplating on how we become attached to memories, people, and things. In Korean, there is no real English translation of 'jung' as culturally, it sometimes can be related to a form of love, but can also be purely an attachment to things and people we don't necessarily love. The vocals in the beginning are melodies and lyrics I sang inspired by realizing attachment can often times be mistaken for love – culturally and emotionally.


︎

AIV1



This is a purely instrumental production with slices of AI generated audio chopped trying to make sense of nonsense while feeling the chaos of what the machine learning process felt like.




︎
BASIC QUEST



Another AI generated audio 'basic quest' inspired this song about the disconnections between humans living in our digital and non-digital world. Living in the era where too much social media proves to cause depression and anxieties, it feels like a basic quest to get to know people especially as our lives have become even more digital because of the pandemic and social media. It feels like a basic quest to get to know you...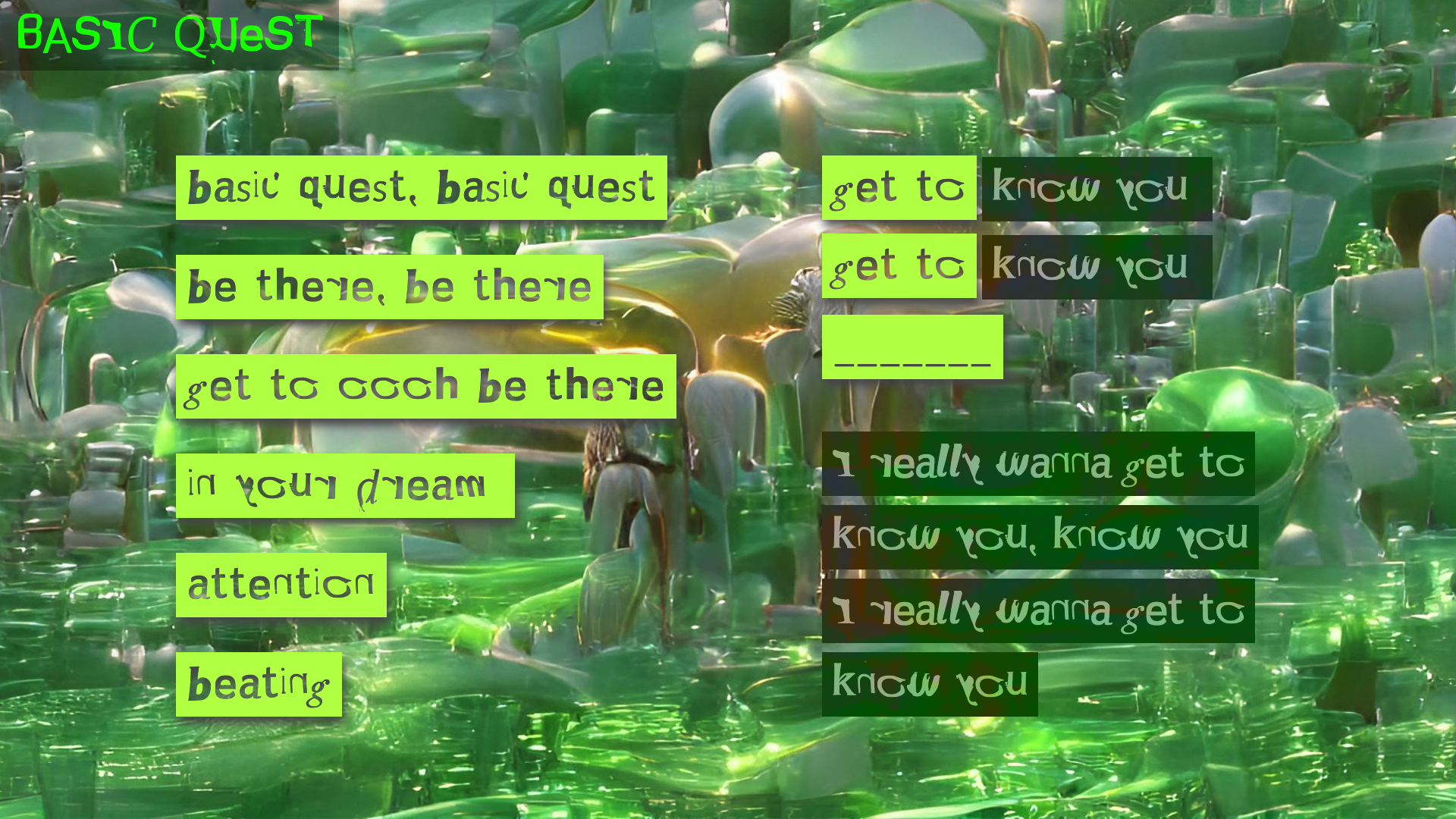 ︎

BACK TO



Another chaotic expression of listening to countless hours of strange AI generated audio. This track has longer phrases of untouched AI vocals after discovering longer tangible results from day 2 of training. This 1st version of music video features all the artists from Factory Berlin x Sonar+D artist residency using Artbreeder to animate which is where I started my first AI visual experiments.


︎

LOVE IS MISLEADING



I've been revisiting my childhood a lot over the last several years. Contemplating on how the concept of love changes through time. During this time of thinking about past memories, 2 audio clips jumped out at me 'haha' and 'Love is misleading'. It's also a song about healing from a handful of my own personal traumatic experiences when love has been misleading based on how I've been conditioned to think about what love actually looks and feels like from a violent upbringing.


︎
LOVE IS MISLEADING (VERSION NOMEEE - BONUS TRACK)
This track was actually created following the album's completion and became a last minute addition:
After finishing this album, I decided to try another experiment by taking the AI generated audio clip 'love is misleading' that inspired the song and submitted it as a text prompt to talk2transformer. I was stunned with the emotional journey I went on with it so I created a composition for the GPT-2 text + Nomeee (synthetic speech design based on my voice by
@birdsonmars
) to narrate which became a last minute addition to this album.
I get asked often if I think AI is or will ever be sentient. I don't think AI is sentient, but maybe it can make humans more sentient. By experiencing how machines narrate and try mirroring humans prompts us to contemplate on how we really feel about the possibilities and limitations of AI. Can AI help us understand our own feelings better by provoking new emotions from this mirroring, self-reflecting, and contemplations of what human-machine collaboration means and looks like?' Humans are good at redefining words and meanings, the only way I imagine AI will be sentient is through humans redefining what sentient means.
3D model of hybrid AI avatar NOMEEE designed by Portrait XO

︎

PLASTIC SKIN



Written in the perspective of an AI robot singing to its human creator. The human creates the robot to fulfill all its desires and needs of emotional and intellectual connection. The chorus resolves to 'Is it the greed? I wish I knew how to love you but you take it with no consent and I don't know how to contend, I'm just plastic skin'. The robot basically points out that based on the data analysis of the erratic and unpredictable demands of human emotional needs, love proves to be inconclusive.


︎

VESSEL (BONUS TRACK)



This is a song co-created between me and Rezar in collaboration with open source AI models for audio training. Using both of their vocals as a dataset, the recordings were trained on 2 AI models to create separate instruments and also train both vocals together. Portrait XO's approach to attempt morphing 2 voices into each other through different methods for this song was praised by Imogen Heap during the AI Song Contest 2021. This song was written and recorded in 2 weeks, and this is a remastered version of the song.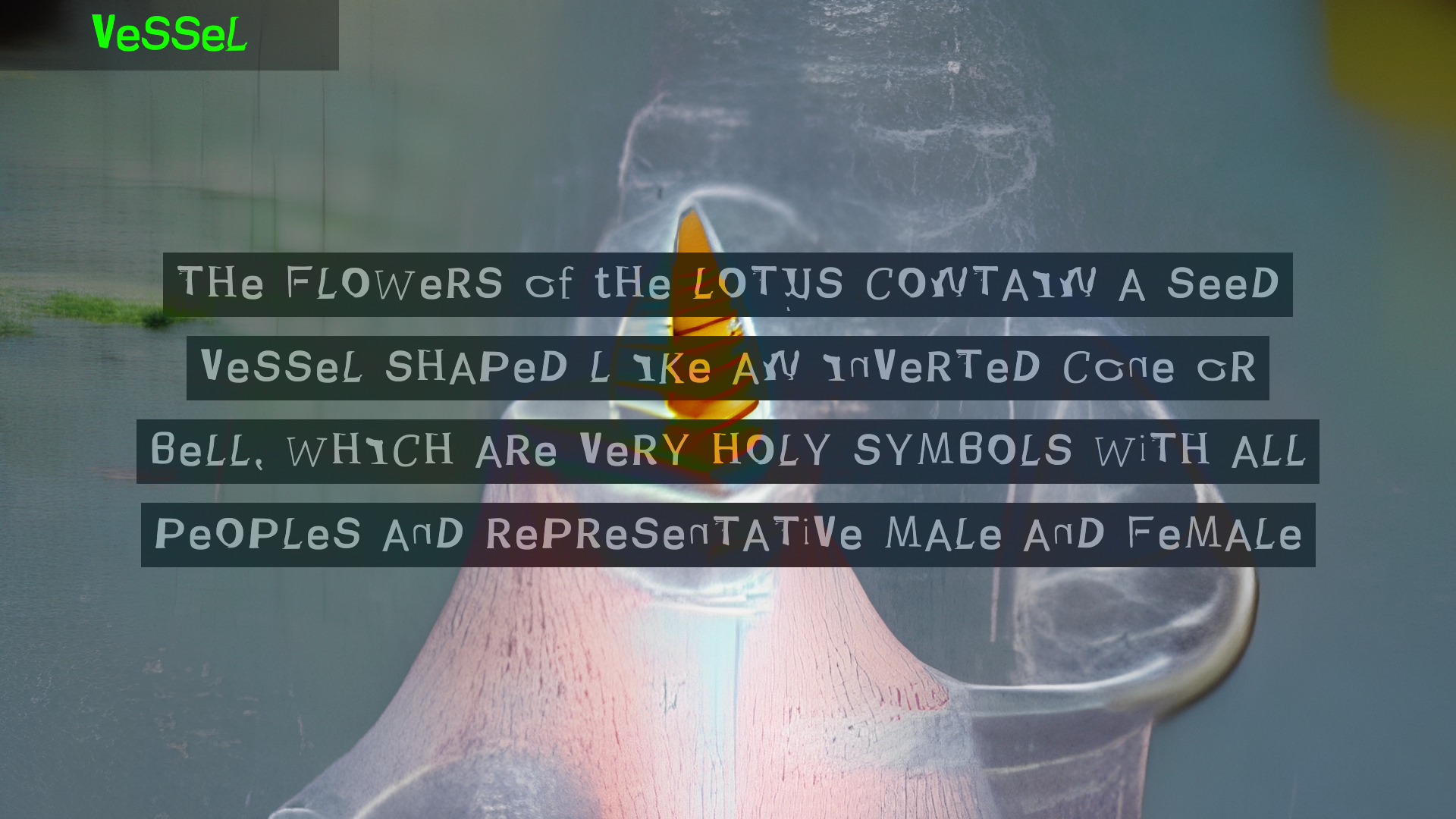 ---
PLAYABLE AI SAMPLES AS AN INSTAGRAM FILTER
In September 2020, in collaboration with
Cibelle Cavalli Bastos,
the first ever interactive audiovisual instagram filter was released
featuring3 AI-generated audio samples from the album.
App available on my instagram (click below)
Play with the filter + tag me so I can see how you play with it
---
---
In September 2019, as part of artist residency 'Night Embassy' by Jagermeister,
I collaborated with software agency
nomtek
to create a
Magic Leap Mixed Reality experience featuring playable AI-generated audio samples.
The goal was to create a playful and tangible way for people
to experience AI-generated audio.
'_______ __ _ WIRE' END OF PHASE ONE
GLITCHES ARE BEAUTIFUL IDENTITIES ARE MEANINGLESS. THANKS FOR STOPPING BY